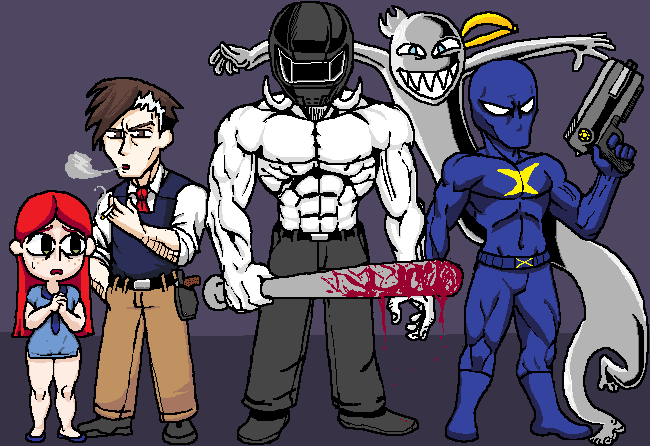 Do you like to draw comics?
Then Join SUPER PAINT BRAWL! A battle comic forum. I'm doing another front page news post to advertise the site, you can read more information on the old one HERE.
The gist of it though, is to just make a super powered character and make comics with other people in different themed threads, that's it, bye!
The image above has 5 OCs from 5 different users, and all their stories are seperate from each other!